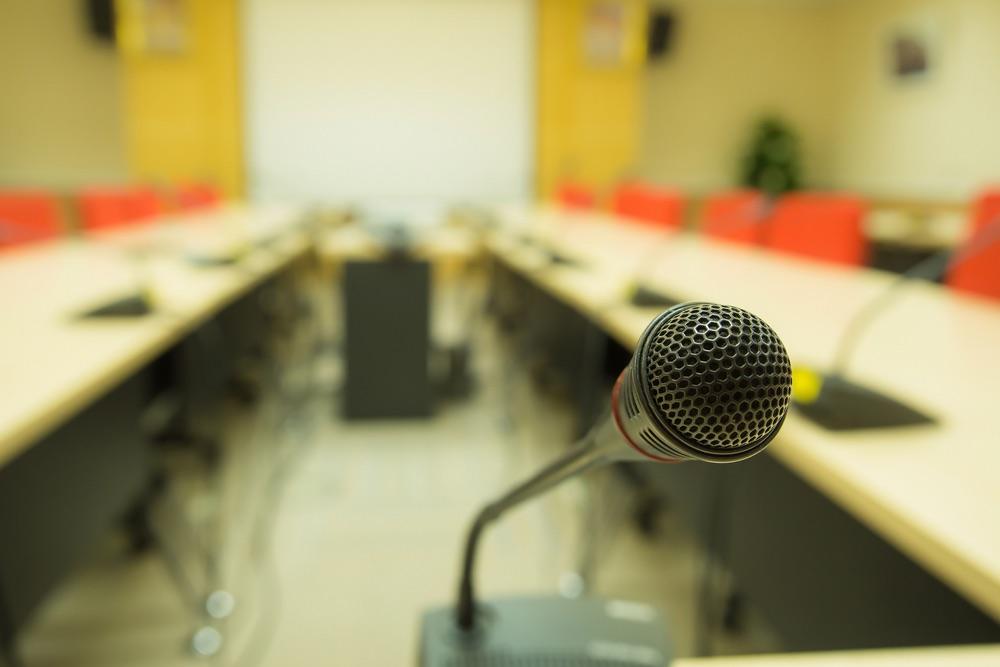 Dekalb County Forest Preserve District Commissioners met Sept. 18.
Here is the agenda provided by the commissioners:
The DeKalb County Forest Preserve District Commissioners met in regular session at the Legislative Center's Gathertorium on Wednesday, September 18, 2019 at 7:26 p.m. President Pietrowski called the meeting to order and the Secretary called the roll. Those Commissioners present were Mr. Jim Luebke, Ms. Terri Mann-Lamb, Mr. Jerry Osland, Mr. Roy Plote, Ms. Sandra Polanco, Mr. Chris Porterfield, Mr. Craig Roman, Ms. Linda Slabon, Mr. Paul Stoddard, Mr. Larry West, Mr. Jeff Whelan, Ms. Suzanne Willis, Mr. Tim Bagby, Mr. Scott Campbell, Ms. Rukisha Crawford, Mrs. Karen Cribben, Mrs. Laurie Emmer, Mr. Steve Faivre, Vice Chairman John Frieders, Mr. Tim Hughes, Mr. Tracy Jones, Ms. Dianne Leifheit, Ms. Maureen Little, and Chairman Mark Pietrowski, Jr. A quorum was established with all twenty-four Commissioners present.
APPROVAL OF AGENDA
Motion
Mr. Whelan moved to approve the agenda as presented and Ms. Polanco seconded the motion.
Voice Vote
President Pietrowski called for a voice vote to approve the agenda as presented. The motion carried unanimously.
APPROVAL OF MINUTES
Motion
Mr. Porterfield moved to approve the minutes of the August 21, 2019 meeting. Mr. Roman seconded the motion.
Voice Vote
President Pietrowski asked for a voice vote on the approval of minutes. All Commissioners voted yea. Motion carried unanimously.
COMMUNICATIONS & PROCLAMATIONS
None.
PUBLIC COMMENTS
There were no public comments.
STANDING COMMITTEE REPORTS
Claims – September 2019
Mr. Stoddard moved to approve the payment of claims for this month, and the off-cycle claims paid during the previous month, including all claims for travel, meals, and lodging, in the amount of $66,481.26. Mr. Hughes seconded the motion.
Roll Call Vote
President Pietrowski called for a roll call vote on the approval of the September Claims. Those Commissioners voting yea were Mr. Luebke, Ms. Mann-Lamb, Mr. Osland, Mr. Plote, Ms. Polanco, Mr. Porterfield, Mr. Roman, Ms. Slabon, Mr. Stoddard, Mr. West, Mr. Whelan, Ms. Willis, Mr. Bagby, Mr. Campbell, Ms. Crawford, Mrs. Cribben, Mrs. Emmer, Mr. Faivre, Mr. Frieders, Mr. Hughes, Mr. Jones, Ms. Leifheit, Ms. Little, and President Pietrowski. Motion carried unanimously.
OLD BUSINESS / NEW BUSINESS
Forest Preserve District Property Tax Levy
President Pietrowski reviewed that he had tasked the Forest Preserve Operations Committee with reviewing the idea of putting an advisory question out to the DeKalb County Voters inquiring on whether or not they would like to see the Forest Preserve District Tax Levy continue. At the March 21, 2006 General Primary Election, a Proposition to Increase the Existing Tax Rate for General Corporate Purposes passed which allowed the Forest Preserve District to establish a corporate tax rate at 0.6% on the equalized assessed value on table property located within the district. The Forest Preserve Operations Committee heard from past Forest Preserve Commissioners and past Committee Chairs that were on the Board when this passed as well as when it was reevaluated. The Committee was glad they had the discussion and believed that the public could be better educated on the District's land acquisition processes and goals but ultimately agreed to leave the District's Property Tax Levy alone. President Pietrowski noted that many Members were unable to attend that meeting and still had additional questions on the topic so it was sought to bring it up here to the full Board of Commissioners to discuss. Prior to the meeting the Commissioners received a packet of information (also attached) regarding the original Proposition, the Forest Preserve District's history and goals, and a comparison of DeKalb County's Forest Preserve District to other Northern Illinois Forest Preserve Conservation Districts. Forest Preserve District Superintendent Terry Hannan was present to answer Commissioner's questions, President Pietrowski added.
Mr. Hannan reiterated his Forest Preserve District's Land Acquisition "7/10th of 1% Plan" Plan:
That is a goal of acquiring 3,000 acres (7/10th of 1% of the land in DeKalb County) and keeping the Forest Preserve tax at 7/10th of 1% of the total property tax bill. Then, over time land acquisition funds are anticipated to shift from acquiring land to taking good care of our Forest Preserves with land improvements, buildings and grounds maintenance, natural resource land management, along with recreational and environmental educational opportunities. The Forest Preserve District currently contains about 1,800 acres.
Mr. Stoddard read the original ballot language to the Commissioners: "Shall the DeKalb County Forest Preserve District, DeKalb County, Illinois, be authorized to establish its general corporate tax rate at.06% on the equalized assessed value on taxable property located within the district for its general purposes, including education, outdoor recreation, maintenance and operations, public safety at the forest preserves, trails, and other properties of the district, land acquisition by purchase from willing sellers and not by condemnation, the preservation and restoration of forests, prairies and wetlands, the protection and restoration of rivers, streams and watersheds, improve flood control, protection of drinking water and the preservation of wildlife habitats?
The approximate impact of the proposed increase on the owner of a single-family home having a market value of $175,000 would be $15.00 in the first year of the increase if the increase is fully implemented."
Note: These minutes are not official until approved by the Forest Preserve District Commissioners at a subsequent meeting. Please refer to the meeting minutes when these minutes are approved to obtain any changes to these minutes.
There was some confusion and discussion around the idea that when this proposition was passed in 2006, it would be reevaluated in 10 years and send back to the voters to see if it were something they wished to continue on. Former County Board Member/Forest Preserve Commissioner and President of the Citizens Group that supported the referendum, Michael Haines, explained that at the time they investigated the idea of a tactic of having a sunset clause to make it easier for the voters to support the referendum. They were told that according to the tax cap law, it was not legal to put a sunset clause on the levy referendum so they abandoned that tactic but still won the ballot initiative. He added that there was never any promise of a sunset made because they could not legally make that promise. Where that notion came from was from the fact that they intended to do that but were not able to. The fact that it keeps getting brought up now is a misunderstanding. The Forest Preserve Committee chose to revisit the issue after ten years and did so under Julia Fauci's leadership and may be done again in another ten years but there are no legal requirements to do so, Mr. Haines shared.
Many Commissioners provided their opinions on the issue as well as many of them thanked Mr. Hannan for all of the work he does with what he has for the Forest Preserve District. It was shared that if anything, this was a good topic to review in order to clear up some ongoing confusion of what the levy dollars can be used for and to provide the public with the District's goals and intents.
President Pietrowski thanked Mr. Hannan for all of the information and fielding the Commissioner's questions on this topic. There was no other action or requests associated with the Forest Preserve District's Property Tax Levy.
Mr. Roman shared that without the Great Western Trail he would not have been able to train and.be ready to run in the Chicago Marathon on Sunday, October 13th. Mr. Roman is running for the charity JDRF. (JDRF is a nonprofit 501 organization that funds type 1 diabetes research and advocates for regulation favorable to medical research and that makes it easier to market new medical devices. It was formerly called the Juvenile Diabetes Research Foundation.) The Commissioners wished Mr. Roman the best of luck in running the Chicago Marathon.
ADJOURNMENT
Motion
Mrs. Emmer moved to adjourn the meeting at 7:53 p.m. and Mr. Luebke seconded the motion.
Voice Vote
President Pietrowski called for a voice vote on the adjournment. Motion carried unanimously.
https://dekalbcounty.org/wp-content/uploads/2019/10/min19-fpdsep.pdf