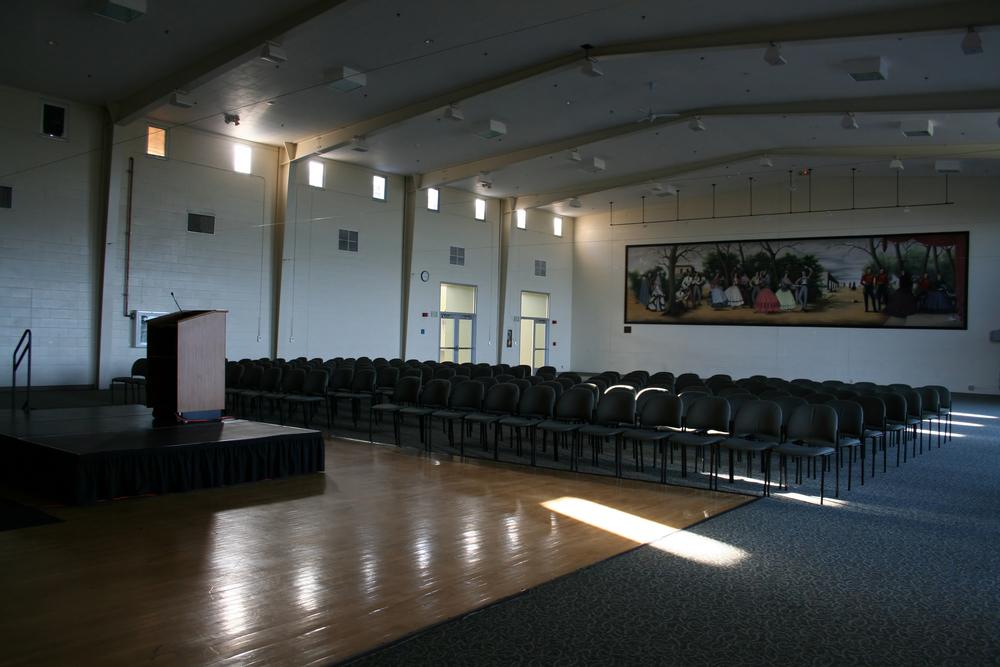 City of Sandwich Committee-of-the-Whole met Sept. 16.
Here is the minutes provided by the committee:
City Clerk Ii called the Committee-of-the-Whole Council Meeting to order at 7:00 PM.
Roll call was taken:
Present: City Clerk Ii, Aldermen Chmielewski, Killey, Kelleher, Kreinbrink, Redden & Surratt
Also present: Attorney Harrill, Department of Public Works / City Engineer Horak, City Treasurer Webber, Chief Bianchi & EMA Director Ciciora
Absent: Mayor Robinson & Alderman Dell
Motion to Appoint Mayor Pro Tem: Motion made by Alderman Kelleher to appoint Alderwoman Killey as Mayor Pro Tem for the meeting of September 16, 2019. Motion was seconded by Alderman Surratt. Aye: Aldermen Chmielewski, Kelleher, Killey, Kreinbrink, Redden & Surratt Nay:0 Motion carried 6:0
Mayor Pro Tem: The discussion on the sale of cannabis has been rescheduled for Monday, October 7th
Foster, Buick, Conklin & Lundgren LLC: Reminder that the IML (Illinois Municipal League) annual conference will be held on Thursday through Saturday. Attorney Harrill reported that she will be attending the attorney's session on Thursday.
City Clerk Ii: No report
CityTreasurer: No report
Director of Public Works / City Engineer Horak:
Hydrant flushing will begin on Monday, October 7th through Friday, October 11th. It is expected that the hydrant flushing will begin by 8:00 a.m. and end by 4:00 p.m. each day.
2019 Leaf Vacuuming: Tentative schedule will commence November 4 through November 27 dependent upon fall foliage.
2019 / 2020 CMAP Projects: Applications are due October 17th if the Council is interested in participating again this year. CMAP (Chicago Metropolitan Agency for Planning) prepared the comprehensive study this past year for the City.
Chief Bianchi reminded the Council that the first annual Two Person Golf Scramble will be held on Saturday. The event will benefit the Sandwich School District disaster preparedness program.
EMA Director Ciciora: No report
Alderwoman Chmielewski distributed colored photos of street-named signs showing various stages of deterioration and need of maintenance. The motion to approve the purchase of a sign-making machine will be placed on next week's agenda. She also added that she will be attending the IML Conference on Thursday and Friday.
Alderman Dell: Absent
Alderman Kelleher: No report
Alderwoman Killey advised that the finance committee would meet immediately following this evening's Council meeting. She also reminded the Council that the Taste of Sandwich will be held on Wednesday, September 25th.
Alderman Kreinbrink expressed that it is important the audience has an opportunity to voice opinions at the beginning rather than at the end of the meeting. This would afford the public an opportunity for comments prior to the Council voting. He recommended that Section 2-61 (Order of Business) of the Municipal Code be amended to move "audience comments" to the front of the agenda. Attorney Harrill said this a mayoral decision and should be discussed with Mayor Robinson.
Alderman Kreinbrink also reported that city staff this week will be addressing the W. Hall Street pumping station pertaining to the exterior deterioration. Resident Doug Grief and Alderman Redden, along with Building Official Steffens, will be assisting in the assessment for repairs.
Alderman Kreinbrink reported that he, too, will be attending the IML Conference on Thursday and Friday.
Alderman Redden reported that the City has received their supplemental MFT (Motor Fuel Tax) since the July 1st tax increase. For the month of August, the amount of the standard MFT received was $13,619.00, and the additional tax increase amount was $11,058.00.
Alderman Robinson: Absent
Alderman Surratt reported that he had inspected street signs in the Edgebrook Subdivision. Noting that the signs were not as bad as those depicted on Alderwoman Chmielewski's pictorial list, the signs had been hand painted and were nonreflective.
New Business: None
Audience Comments: At last week's meeting, a website address was provided for frequently asked questions regarding the Cannabis Regulation and Tax Act. Site address is: iml.org (use search mode for "Frequently Asked Questions: Cannabis Regulation and Tax Act")
WSPY Reporter Jim Wyman asked if the Hall Street pumping station is operational. It is not. He also inquired if the absence of Mayor Robinson and Alderman Dell was city related. Both were absent for non-city reasons.
Resident Mary Meyer complained that the audience cannot hear the Council. She noted some of the aldermen do not use the microphones properly by not speaking directly into them.
Adjournment: There being no further business to come before the Council, motion made by Alderman Kelleher and seconded by Alderman Surratt to adjourn the Committee-of-the- Whole Council meeting at 7:18 PM. Motion carried unanimously by voice vote.
http://www.sandwich.il.us/MINUTES/cw091619.pdf