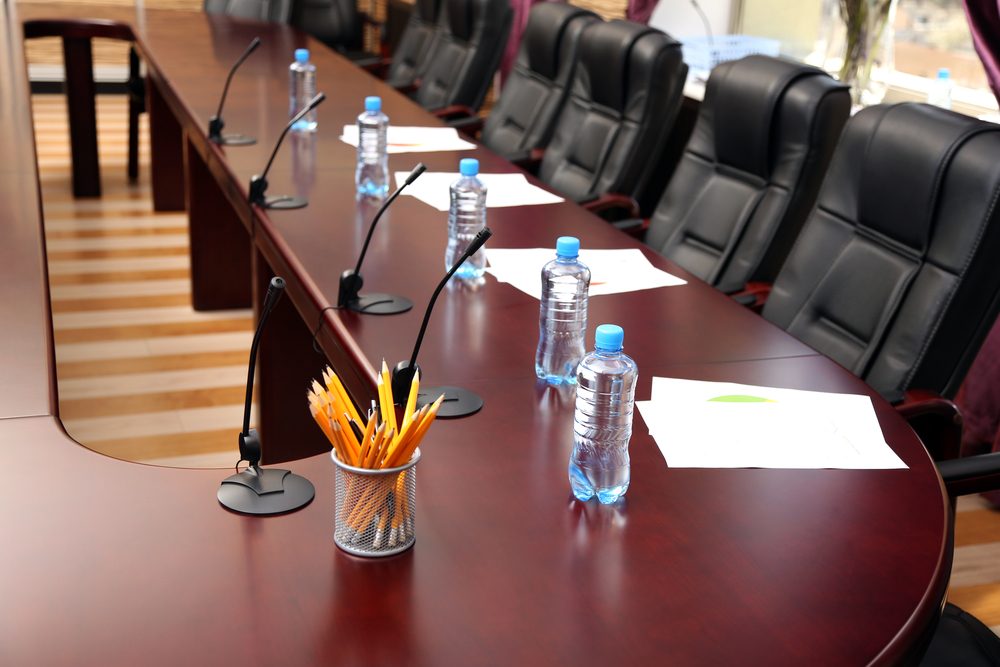 Village of Hinckley Committee of the Whole met Jan. 13.
Here is the minutes provided by the committee:
CALL BOARD MEETING TO ORDER: Meeting was called to order by Village President Nancy Nelson at 7:30 PM. Roll call was taken showing the following:
Present: Trustees Lou Manivong, Rob Zimmermann, and Mike Constant. Quorum Established. Absent: Trustee Christine Clark.
Also Present: Village Clerk Elizabeth Losiniecki, Chief Gettemy, Attorney Josef Kurlinkus, and Members of the Public.
PLEDGE OF ALLEGIANCE: The pledge to the flag was recited.
PUBLIC COMMENT on Agenda Items Scheduled for Action Only
Resident Darrin Hane, 341 N. View Street, inquired regarding FOIAs that he had submitted to the Police Department. Attorney Kurlinkus stated that he was working on responses to the requests from Mr. Hane.
Village President Nelson stated that the agenda did not have the correct format and that the next meeting agenda would have committee and department heads listed.
ITEMS FOR DISCUSSION:
• CMMS Software for Water / Sewer Department:
Trustee Manivong stated that this system would be used for water and sewer equipment parts tracking. Work logs and daily routines would be tracked and reports generated to "prove" that the required work is being completed on schedule. This service may be rolled out and put to use in the "rest of the village." It would be possible to create a portal for residents to use to log/create requests. Vehicle maintenance would also be tracked. Three different vendors were reviewed and discussed. Mr. Manivong suggests going with the lowest cost vendor, Fiix, for $4240.00 per year.
• Building Space for Parks & Rec
Trustee Manivong stated that Kari Schaddelee has been having problems securing space for parks programs. Many times she reserves a room and the reservation is cancelled at the last minute. She would like the Board of Trustees to consider purchasing, renting or renovating space that would be dedicated for the park program. She suggested renovating the shelter at Pioneer Park to convert it into an all season building. President Nelson suggested using the Village Hall and Manivong stated that the dance and tumbling classes need a hard, bare floor. Trustee Zimmermann asked how many families use the parks program each year and Manivong said approximately 800 people last year. Zimmermann suggested a store front and asked how many square feet are needed. Manivong estimated 2000 square feet. Zimmermann asked why the Community Building was not an option and Manivong said that there is high demand for those rooms and we do not have a key to the building so we are reliant on "them" to unlock the door.
• Code Enforcement: Procedures, Reporting, Board Involvement
Trustee Constant asked if code enforcement has started, what the procedures are and how violations are being recorded. He also wanted to know what level of involvement the Board of Trustees will have. President Nelson asked Trustee Manivong if he had contacted B&F Construction Code Services regarding code enforcement and Manivong stated that he had not. Constant stated that he would like to be involved in the process.
• Delinquent Utility Bills: Review Procedures
Trustee Constant stated that the ordinance and procedures had been reviewed and (former Trustee) Nier had suggested reviewing the delinquency process with Daniel Roop to expedite the remediation process. Constant stated that it is not fair to expect Daniel to make up a plan by himself and/or make decisions without input from Trustees. President Nelson asked Village Clerk Losiniecki for input. Losiniecki reiterated what Constant said and stated that Daniel Roop has had a list of questions/items for the Water & Sewer Committee but has not been given the opportunity to present the information to the committee. She also suggested that the Trustees need to review the current ordinance prior to considering changes to the process. President Nelson stated that she has asked Daniel to provide the delinquency report (monthly) for review and that she has not seen one lately. She asked Losiniecki to have Daniel provide the utility billing procedures to her for review and that monthly delinquency hearings can be held prior to the Regular Board Meetings. Attorney Kurlinkus suggested having Daniel present at the next meeting regarding current procedures and questions. Trustee Constant stated that he would be willing work directly with Daniel on the outstanding issues.
• Public Works Employee
President Nelson stated that she and Ceneca Wagner had interviewed two applicants and that she had given Ceneca some challenges to consider over the next two weeks. Trustee Zimmermann asked how many interviews had been conducted from December 16, 2019 to present and Nelson said there had been two. Zimmermann asked if those had been today and Nelson said yes. Zimmermann asked if anyone had contacted the people that had been interviewed for the supervisor position to let them know that the position was no longer open. Nelson did not think that anyone had been contacted and reiterated that she had given Ceneca some challenges to consider and resolve and that this item will be discussed at the next meeting.
• Public Works Equipment
Trustee Zimmermann stated that the Village currently only has two pickup trucks for Public Works and neither of them can do leaf pickup. He provided quotes that he had received from Bonnell and discussed the quote for an F550 6 year lease. The monthly lease payment would be $1426.00 with a $1.00 buyout at the end of the lease term. Zimmermann stated that the Village needs to start trading in vehicles at the end of the lease term so that there is still some trade-in value to be realized. He stated that the Village has been keeping vehicles so long that there is no trade-in or re-sale value left. He stated that this needs to be resolved soon because last year the Village had to scramble to get the leaves picked up. He suggested trading in the white truck because it's paid off and there is still trade in value. The end loader is also paid off and therefore, there is $3000.00 in monthly lease payments that could be put toward the purchase of a new truck. Trustee Constant asked what the trade in value is on the white truck and Zimmermann estimated $25,000.00. Trustee Manivong stated that it is frustrating that trucks and equipment were presented and approved (previously) and that it never seems to be enough. Trustee Constant stated that if we do leaf pickup with a new truck, we will be ruining it with the leaf debris. Zimmermann stated that the truck could be sent out for detailing every few months to clean out the leaves. Trustee Constant advised Zimmermann to find out what the white truck is worth and how trading it in would affect the lease payment.
• Alley west of 149 N. May Street
President Nelson stated that she put this on the agenda simply to provide an update. Trustee Zimmermann stated that he would be distributing letters to the affected properties.
• Cannabis Legalization
President Nelson stated that this is being discussed by the Planning Commission.
• Close Village Hall on 01/20/2020 for year-end file maintenance & tax reporting
President Nelson stated that the office staff would like to close the Village Hall on Martin Luther King, Jr. day in order to process yearend tax reporting and perform year end file maintenance. All Trustees were in favor.
• OPEN DISCUSSION
Trustee Zimmermann inquired regarding the additional compensation that Trustees will be receiving for the Committee of the Whole meetings that will be held after each Board meeting. President Nelson stated that she is still trying to put something together for that issue. Zimmermann stated that the Board cannot vote for a pay increase without discussing it and Nelson stated that they can. Trustee Constant stated that, because the Board is short two Trustees, we are spending less than what is being paid for the extra Committee of the Whole meetings.
ADJOURMENT
Motion: Trustee Manivong moved to adjourn the meeting at 8:25pm. Trustee Zimmermann seconded the motion. Voice Vote: All members voted yes. Motion carried.
The next Regular Meeting of the Village Board is scheduled for January 27, 2020.
https://hinckleyil.com/vertical/sites/%7B010B6357-E152-4A43-AD03-56D178F14B55%7D/uploads/01-13-20_FINAL_CoTW_MINUTES_v1mc.pdf