Genoa City Council authorizes street closures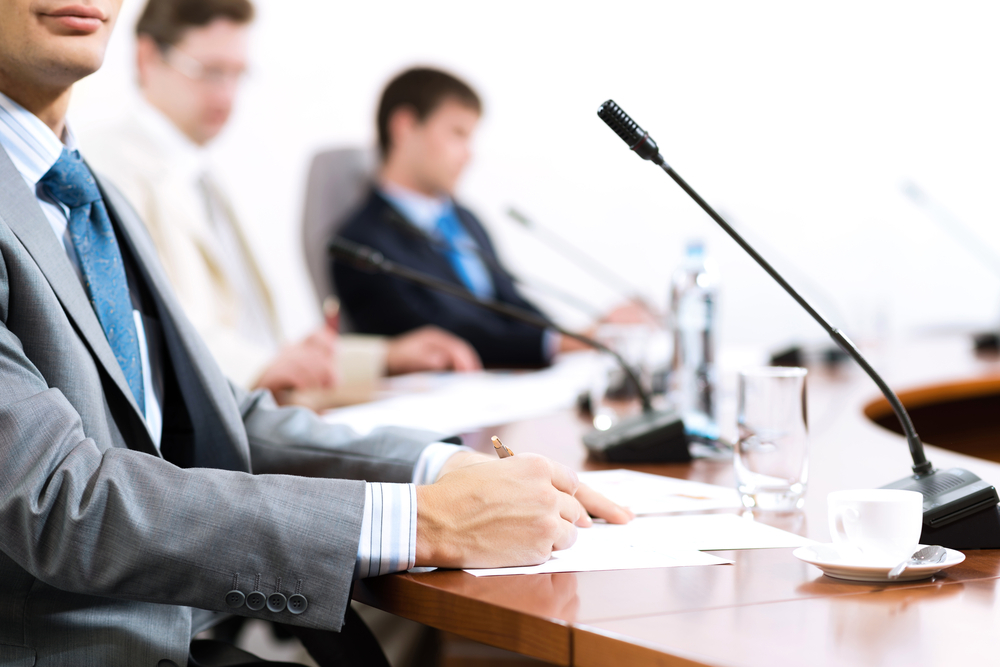 The Genoa City Council met Tuesday to authorize street closures.
Here is the meeting's agenda, as provided by the council:
CITY OF GENOA CITY COUNCIL MEETING AGENDA
JANUARY 17, 2017 7:00 P.M. .
I. TO ORDER/ROLL CALL
II. PLEDGE OF ALLEGIANCE
III. GUEST SPEAKER
IV. APPROVAL OF MINUTES FROM THE JANUARY 3, 2017 CITY COUNCIL MEETING
V. APPROVAL OF ACCOUNTS PAYABLES/1 ST HALF OF JANUARY 2017
VI. ITEMS FROM INDIVIDUALS IN ATTENDANCE
VII. COMMITTEE REPORTS
VIII. OLD BUSINESS IX. NEW BUSINESS
A) ADOPTION OF A RESOLUTION FOR IDOT APPROVAL TO CLOSE ROUTE 72 (MAIN STREET) FOR THE GENOA DAYS CELEBRATION / CARNIVAL
APPROVAL FOR ANNUAL GENOA DAYS ROAD CLOSURE
B) AUTHORIZATION FOR THE USE OF THE MUNICIPAL PARKING LOT BY THE GENOA KINGSTON FIRE DEPARTMENT DURING THE GENOA DAYS CELEBRATION / CARNIVAL
APPROVAL FOR MUNICIPAL PARKING LOT USE DURING ANNUAL GENOA DAYS EVENT
C) APPROVAL FOR THE CLOSURE OF S WASHINGTON ST BETWEEN HILL STREET AND CHURCH STREET ON SATURDAY, JULY 15, 2017 FROM 1:00 PM TO 7:30 PM FOR THE GENOA-KINGSTON FIRE DEPARTMENT WATER FIGHTS
APPROVE CLOSING A SECTION OF S WASHINGTON ST FOR THE ANNUAL WATER FIGHTS
D) ADOPTION OF AN ORDINANCE APPROVING THE ISSUANCE OF A SPECIAL USE PERMIT FOR A BED AND BREAKFAST USE FOR MARY R AND MATTHEW R KEYS AT 231 SOUTH SYCAMORE STREET
APPROVAL OF A BED & BREAKFAST USE FOR GENOA GUESTHOUSE AT 231 S SYCAMORE ST
E) ADOPTION OF AN IDOT RESOLUTION FOR IMPROVEMENTS BY MUNICIPALITY UNDER THE ILLINOIS HIGHWAY CODE
APPROVAL TO PAY $50,000 OF ADDITIONAL STREET IMPROVEMENTS FOR THE S EMMETT STREET PROJECT WITH MFT FUNDS
F) ADOPTION OF A RESOLUTION EXTENDING ON A TEMPORARY BASIS THE CABLE TELEVISION FRANCHISE FOR THE CITY OF GENOA
EXTENSION TO ALLOW MORE TIME TO NEGOTIATE A NEW CONTRACT
G) APPROVAL OF A CABLE TELEVISION FRANCHISE EXTENSION AGREEMENT
APPROVE A NEW SHORT TERM EXTENSION AGREEMENT WITH CHARTER CABLE PARTNERS, LLC
H) ADOPTION OF AN ORDINANCE AMENDING THE CITY CODE OF THE CITY OF GENOA, TITLE 1, CHAPTER 4, SECTION 1 – POLICE FINES
APPROVAL OF AN ORDINANCE REDUCING THE FINES FOR POSSESSION OF CANNABIS & DRUG PARAPHERNALIA FROM $500 TO $200 AND ADDING A NEW $20 FINE FOR VEHICLES PARKED ON THE STREET WITH EXPIRED REGISTRATIONS
I) NEW WEBSITE PRESENTATION
X. DEPARTMENT REPORTS
A) ADMINISTRATIVE REPORT
B) PUBLIC WORKS
C) POLICE DEPARTMENT
D) MAYOR'S REPORT
XII. ANNOUNCEMENTS
Want to get notified whenever we write about
City of Genoa
?
Next time we write about City of Genoa, we'll email you a link to the story. You may edit your settings or unsubscribe at any time.
Sign-up for Alerts
Organizations in this Story
More News