Maple Park Board of Trustees votes on building permit for Squires Crossing subdivision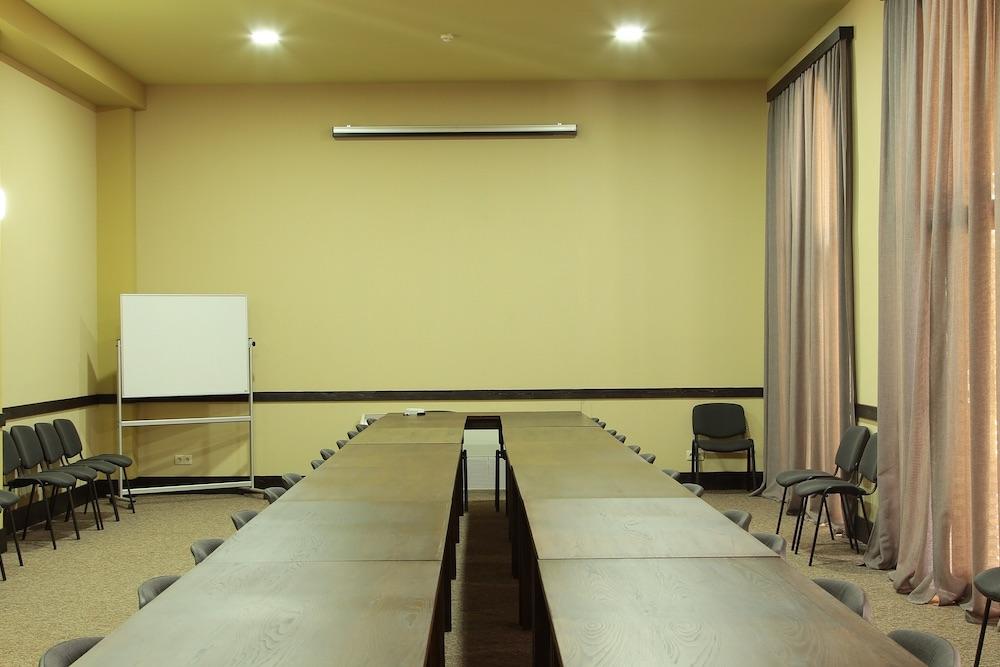 Maple Park Board of Trustees met Jan. 3.
The Village of Maple Park is administered under a Trustee form of local government. Each of the seven local officials is elected to a staggered four-year term, with one half of the board elected every two years. Policy development and municipal oversight is provided by a series of standing committees.
Here is the agenda as provided by Maple Park:
Village of Maple Park
BOARD OF TRUSTEES MEETING AGENDA TUESDAY, JANUARY 3, 2017 7 P.M. MAPLE PARK CIVIC CENTER 302 WILLOW STREET, MAPLE PARK
1. CALL TO ORDER
2. PLEDGE OF ALLEGIANCE
3. ROLL CALL/QUORUM ESTABLISHED
4. PUBLIC COMMENTS – Any resident wishing to address the Board may do so according to the guidelines set forth in the "Rules for Public Comments at Public Meetings" handout. Please complete a speaker request form and submit it to the Village Clerk.
5. MOTION TO APPROVE CONSENT AGENDA / ADDITIONS-DELETIONS
CONSENT AGENDA – OMNIBUS VOTE All items listed on the Consent Agenda will be enacted by one motion. There will be no separate discussion of these items unless requested by a Board member, in which event the item(s) will be removed from the Consent Agenda. Prior to a vote on the Consent Agenda, members of the public may request that a Trustee have an item removed from the Consent Agenda.
a) Approval of Board Minutes
Board Meeting – December 6, 2016
b) Receive and File Meeting Minutes
Infrastructure –November 22, 2016
c) Acceptance of Cash and Investment Report for November 2016
d) Approval of Bills Payable and Manual Check Register #751
ACCOUNTS PAYABLE: $19,214.60 MANUAL CHECKS: 2,013.59 TOTAL: $21,228.19
6. FINANCIAL REPORT
7. COMMITTEE REPORTS
Personnel & Communications – JP Dries, Chair
Finance & Public Relations & Development – Terry Borg, Chair
Infrastructure – Luke Goucher, Chair
8. LEGAL REPORT
9. POLICE DEPARTMENT REPORT
10. PUBLIC WORKS REPORT
11. ENGINEERING REPORT
12. OLD BUSINESS
13. NEW BUSINESS
A. CONSIDERATIONS
None.
B. MATTERS ASSOCIATED WITH SQUIRES CROSSING SUBDIVISION
1. M OTION REGARDING REIMBURSEMENT OR FEE WAIVER TO DEVELOPER IN AN AMOUNT NOT TO EXCEED $15,000, PURSUANT TO PARAGRAPH 2 OF THE DEVELOPMENT AGREEMENT DATED DECEMBER 28, 2004, B ETWEEN THE VILLAGE OF MAPLE PARK AND CAR DEVELOPMENT COMPANY.
This item follows discussion from a Finance Committee meeting on November 29, 2016.
2. MOTION TO APPROVE TECHNICAL MEMORANDUM FROM VILLAGE ENGINEER DATED DECEMBER 20, 2016, AUTHORIZING BUILDING PERMIT ISSUANCE REGARDING LOT 1 IN SQUIRES CROSSING.
Pursuant to Lintech Engineering's review regarding Lot 1 in Squire's Crossing, it has been determined that the lot is no longer in the floodplain defined by FEMA. The attached floodplain map in 2002 shows an area of the project within the Zone A floodplain, and the 2012 floodplain map shows the area outside of the floodplain. It is the Village Engineer's opinion that a LOMR was not prepared, however the issue regarding Lot 1 is resolved with the revised floodplain maps.
C. ORDINANCES
None.
D. RESOLUTIONS
None.
13. VILLAGE PRESIDENT REPORT
14. TRUSTEE REPORTS
15. ADJOURNMENT
Want to get notified whenever we write about
Village of Maple Park Board of Trustees
?
Next time we write about Village of Maple Park Board of Trustees, we'll email you a link to the story. You may edit your settings or unsubscribe at any time.
Sign-up for Alerts
Organizations in this Story
Village of Maple Park Board of Trustees
More News