City of Sandwich City Council met July 8.
Here is the minutes as provided by the council:
Mayor Robinson called the meeting to order at 7:00 PM followed by the Pledge of Allegiance.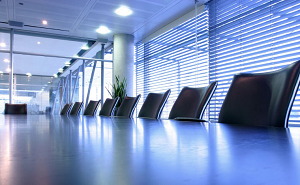 Roll call was taken:
Present: Mayor Robinson, City Clerk Ii, Aldermen Dell, Kelleher, Killey, Kreinbrink, Redden & Surratt
Also present: Attorney Harrill, Department of Public Works / City Engineer Horak. Chief Bianchi, City Treasurer Webber & EMA Director Ciciora
Absent: Alderwoman Sheryl Chmielewski
Audience Comments: Resident Bob Perkins advised Council that he has filed a complaint with the proper authorities against the City and Chief Bianchi for perjury and failure to protect.
Approval of Minutes: Motion made by Alderman Dell, and seconded by Alderman Kelleher, to approve the minutes from the Regular Meeting of June 24, 2019 and the Committee-of-theWhole Council Meeting of July 1, 2019. Aye: Aldermen Dell, Kelleher, Killey, Kreinbrink, Redden, Robinson & Surratt Nay:0 Motion carried 7:0
Approval of July Semi-Monthly Bills: Motion was made by Alderwoman Killey, and seconded by Alderman Surratt, approving payment of the July semi-monthly bills in the total amount of $33,396.88. Aye: Aldermen Dell, Kelleher, Killey, Kreinbrink, Redden, Robinson & Surratt
Nay: 0 Motion carried 7:0
Mayor Robinson:
Ordinance 2019-06 entitled "An Ordinance Authorizing the Prohibition of Trucks on First Street Heading Westbound in Sandwich, DeKalb County, Illinois". Ordinance prohibits hauling trucks to travel westbound on First Street from the intersection of First Street and Green. Ordinance presented for first reading. Discussion noted that trucks are unable to use the Green Street railway track because of the elevation and must go westward on Center Street to cross the tracks at Fairwind Boulevard.
Resolution 19-11 entitled "Resolution Authorizing the Execution of an Auditor's Engagement Letter". Upon the recommendation of the Finance Department, the City will contract with Newkirk & Associates under a 3-year contract for fiscal years ending 2019, 2020 & 2021. Because the Letter of Engagement had not been received, this matter will be brought before the Council at a later date.
Foster, Buick, Conklin & Lundgren, LLC: No report
City Clerk Ii: No report
City Treasurer Webber: No report
Director of Public Works / City Engineer Horak
Plan Commission regular meeting for Tuesday, July 9, 2019 has been cancelled.
Contract Approval: Engineer Horak requested approval of a 12-month contract with J.C. Roach for Class 1 supervisory operations at the WWTP. The $1,000 per month contract term expires on July 21, 2020 and is an extension of the existing contract that mandates 3-hour days for 3 days per week. Engineer Horak said the goal is to promote from current staff once all licensing is in place. Employee training and proper licensing will take approximately one year.
Motion made by Alderman Kelleher approving IEPA Wastewater Operator Contract with J.C.Roach, as presented. Alderman Redden seconded the motion. Aye: Aldermen Dell, Kelleher, Killey, Kreinbrink, Redden, Robinson & Surratt Nay:0 Motion carried 7:0
Chief Bianchi: No report
EMA Ciciora: Mayor Robinson thanked Tom Ciciora and his staff for their assistance with the July 4th weekend festivities.
Alderwoman Chmielewski: Absent
Alderman Dell: No report
Alderman Kelleher requested a motion to approve the IT contract that had been distributed prior to the meeting. Attorney Harrill explained that the topic was not on the agenda for a vote, and the distribution was an invoice and not a formal contract. This matter will be placed on the July 23rd regular meeting for passage.
Alderwoman Killey advised that the next finance committee meeting will be held on Monday, July 15th, 2019.
Alderman Kreinbrink, stressing that time is of the essence, questioned if Resolution 19-11 regarding approval of auditors could be approved without the Letter of Engagement. Response was no but a Special Meeting could be scheduled for the sole purpose of passing Resolution 19-11, upon receipt and review of the Letter of Engagement by the City attorney. Council was in favor of a Special Meeting for Monday, July 15th prior to the scheduled COW meeting.
Alderman Redden shared the response from George Burns pertaining to the erection of an antenna on the City's water tower. DeKalb County imposes a 14% tax on lease income to municipalities that lease water tower space to profitable ventures. Although Mr. Burns assured in his correspondence that his business would reimburse the City, he is not looking to move forward until fall.
The City has received correspondence from the DeKalb County Board of Review regarding Walgreens and Hall Street Lofts LP. Both entitles are appealing their assessment meaning the potential of lost revenue to the City. Walgreens is appealing their current assessment of $548,075.00 to be lowered to $433,290.00. Hall Street Lofts is appealing a current assessment of $581,425.00 to be lowered to $296,637.00. Frustrated, Alderman Redden reminded the Council that Walgreens was given over $400,000.00 in sales tax incentives when they came to town. He further noted that Hall Street Lofts refused to pay impact fees to the school district and other local tax bodies to offset costs for increase in student enrollment, City infrastructure, and life safety.
Alderman Robinson: No report
Alderman Surratt: No report
New Business: None
Adjournment: There being no further business to come before the Council, motion made by Alderman Redden and seconded by Alderman Kelleher to adjourn the Regular Council meeting at 7:20 PM. Motion carried unanimously by viva voce vote.
http://www.sandwich.il.us/MINUTES/rc070819.pdf