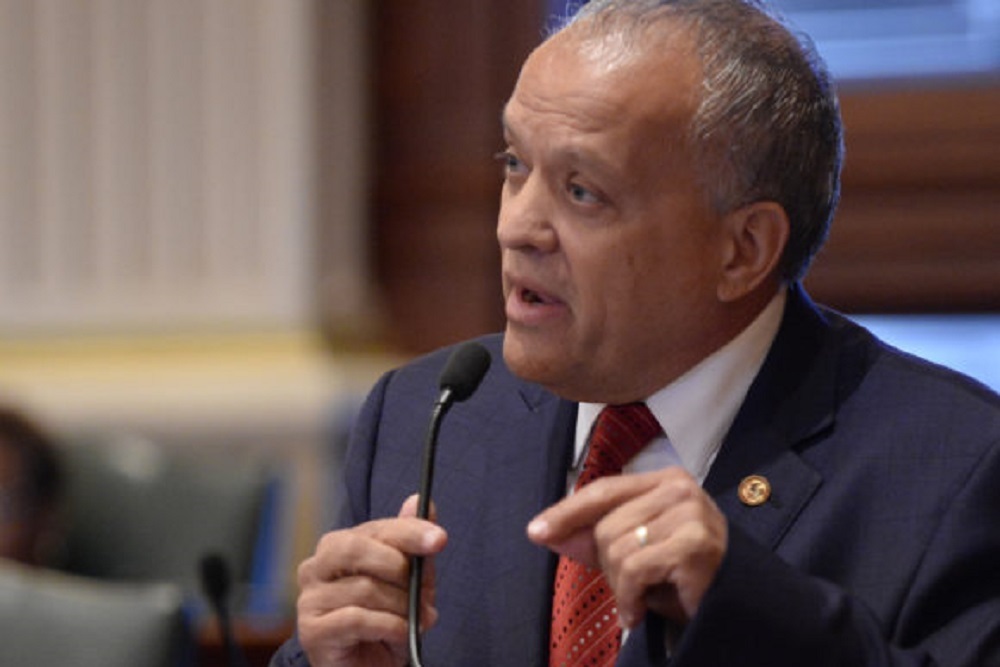 Former Illinois state House Assistant Majority Leader Rep. Luis Arroyo (D-Chicago) | http://reparroyo.com/
Dixon Mayor Liandro "Li" Arenallo Jr. thinks Springfield desperately needs a change of culture.
"Unfortunately, a huge a number of people get into politics for power and money instead of for serving the people," Arenallo told the DeKalb Times. "It's a disappointing but not surprising part of the continued corruption and self-dealing we see."
Arenallo points to the plight of now former Democratic state Rep. Luis Arroyo (D-Chicago) as Exhibit A. Arroyo, who was a major mover and shaker in the $45 billion infrastructure plan that Gov. J.B. Pritzker recently rammed through the legislature, recently stepped down from office amid a widening federal probe in which he is accused of bribing to a state senator in exchange for support on a gambling bill.

Dixon Mayor Liandro Arenallo
Several media outlets have reported that Arroyo is captured on tape brokering the deal, assuring the subject, "My word is my bond and my reputation." He was taken into custody on Oct. 25 and the formal federal complaint states that he tried to steer payment of $2,500 a month to the unnamed state senator.
"It's utterly ridiculous that he was allowed to be a lobbyist and an elected official at the same time," Arenallo added. "The reforms in Springfield should start with there being more laws against people serving as elected officials and profiting off of their office."
If convicted, Arroyo, who was also chairman of the House Appropriations-Capital committee, faces up to 10 years in prison.
Arroyo is not the only legislative heavyweight to have fallen on hard times after working closely with Pritzker earlier this year to push through the $45 billion infrastructure package. Federal agents raided the home and government office of state Sen. Martin Sandoval (D-Chicago) back in September as part of a widening corruption probe tied to SafeSpeed LLC, one of the largest red-light camera operators in the state.
Sandoval has since stepped down as chairman of the Senate Transportation Committee.