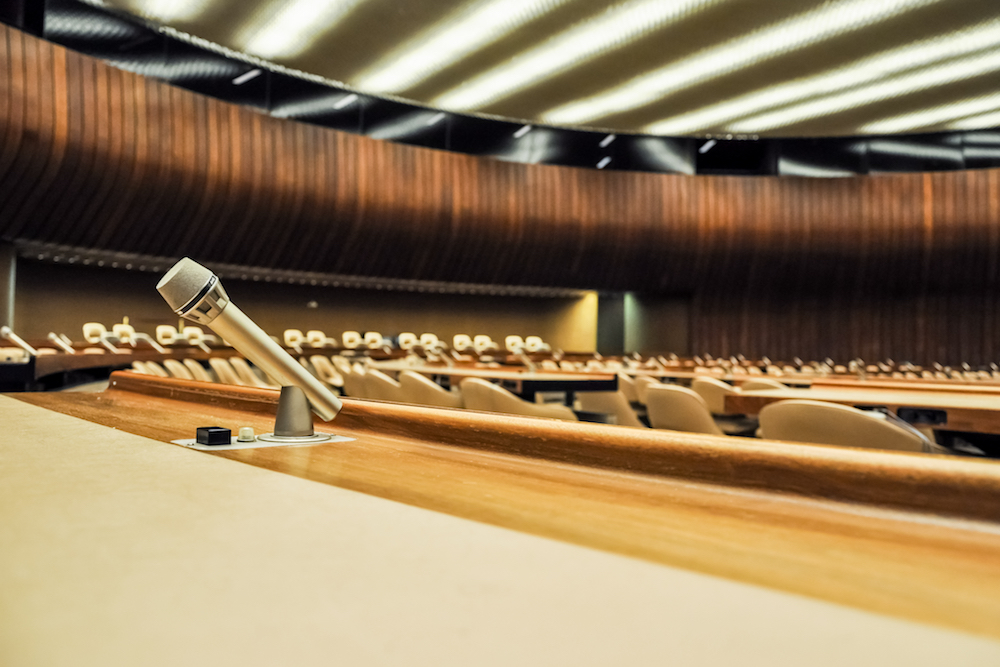 City of Sandwich Committee of the Whole met Oct. 21.
Here is the minutes provided by the committee:
Mayor Robinson called the Committee-of-the-Whole Council Meeting to order at 7:00 PM
Roll call was taken:
Present: Mayor Robinson, City Clerk Ii, Aldermen Chmielewski, Dell, Kelleher, Killey, Kreinbrink, Redden & Surratt
Also present: Attorney Buick, Department of Public Works / City Engineer Horak.
City Treasurer Webber, Chief Bianchi & EMA Director Ciciora
Mayor Robinson:
KenCom Presentation: KenCom Director, Lynette Bergeron and KenCom Assistant Director, Jen Stein, gave a presentation on the benefits of KenCom 911 Emergency Communications. KenCom currently services police, fire and EMS agencies in Kendall County, and the Sandwich Fire Department. KenCom's infrastructure, radio frequencies, and software were explained. Annual dispatch fees would be $180,000.00 plus an annual escalation based on union contract wage increases not to exceed 4%. Extra costs incurred would include, but not limited to, shared LERMS (Law Enforcement Records Management System) at annual maintenance fee of $12,899.79 and a one-time implementation fee of $51,740.00.
In comparison, Chief Bianchi explained that the City has been upgrading and purchasing new software in preparation of dispatching through DeKalb County. $134,000.00 had been budgeted for new radios and $157,679.99 has been budgeted for software. Both line items came in under budget for a total saving of $107,727.23. He noted that approximately 92% of dispatched calls come from DeKalb County and only 5% are for Kendall County. By utilizing dispatching via DeKalb County, the City will not have to purchase new equipment.
Ordinance 2019-13 entitled "An Ordinance Granting Amending 98-38 "B-1 Local Retail Business District' Removing Drive-In Windows as a Special Use in the B-1, B-2, and B-3 Zoning Districts in the City of Sandwich" presented for first reading. Under the current Municipal Code, a special use permit is required for drive-up windows required for banks or fast food establishments. Ordinance will be placed on next week's agenda for passage.
Ordinance 2019-14 entitled "An Ordinance Amending Section 98-48 'M-2 General Manufacturing District' to Allow Contractors' Shops as a Permitted Use in the M-2 Zoning District" present for first reading. Under revised zoning laws since 1980, there are no provisions for the location of a contractor's building without a special use permit. Ordinance will be placed on next week's agenda for passage.
Continued Discussion on the Retail Sale of Cannabis: Alderman Kelleher started the discussion noting that Gjovik Ford dealership will be relocating to Plano next year leaving Sandwich with a potential sales tax revenue loss of $250,000.00. Adding that marijuana will be legal in Illinois in January, 2020, he felt the City should welcome additional revenue and allow the sale of cannabis. Alderman Kreinbrink said he had received two calls, one in favor and the other against. Audience members speaking in favor of the retail sale of cannabis included Jacob Valentine, Gary Larson, and Martha McAdams who commented she is circulating a petition. Local resident, Elsie Morrissey was adamantly against the sale of cannabis accusing the Council of having the mindset of a drug dealer. From her experience teaching at the Sheridan Correctional Center, she cautioned that all drug use was initiated by the use of marijuana. She encouraged the Council to bring better commerce to the community.
Alderman Kreinbrink questioned if this matter could be placed on a ballot as a non-binding question. Attorney Buick explained that it is a possibility however the next election is the primary election in March, and that most communities do not want to wait that long to make a decision on the sale of cannabis.
In reviewing a handout obtained from the MCI Conference, Alderman Redden noted that there are many types of licenses available and all are at a high cost. The State has a limited number of licenses that will be issued, and regulations will be strictly imposed including weekly inspections. A dispensary license, for example, will cost $120,000.00 annually, and only 75 licenses will be available in May, 2020.
Executive Session: Mayor Robinson called for Executive Session at the end of the meeting under 5 ILCS 120/2(c)(5) for land acquisition.
Announcements: Sean Horan has been promoted to Superintendent of Streets.
The 3rd Annual "Plano-Bologna-Sandwich Day" will be held on Thursday, October 24th which is also "National Bologna Day". The event that doubles as a local food drive will start festivities at 4 PM near the intersection of Route 34 and Tara Street. For a non-perishable food item, patrons will receive a ticket for a free bologna sandwich. Co-Mayors of Bologna, Illinois will be Sandwich and Plano police chiefs, Jim Biamchi and Jonathan Whowell.
Foster, Buick, Conklin & Lundgren, LLC: No report
City Clerk Ii thanked Deputy Clerk, Jim Teckenbrock, for covering for her when she attended the MCI (Municipal Clerks of Illinois) conference the week of October 14th. Additionally, she thanked the Council for supporting and allowing her to attend the conference. Clerk Ii indicated she wanted to give a report on the conference but tabled it because of the late hour.
City Treasurer Webber has received notice that a CD (certificate of deposit) from First Midwest Bank will be maturing on October 30, 2019. The 48 -month CD has a current interest rate of 1.710%. Investigating current interest rates, she will be seeking direction from the Council whether to continue to invest the funds or deposit into general funds.
Director of Public Works / City Engineer Horak
Zoning Board of Appeals regular meeting of Tuesday, October 22, 2019 has been cancelled.
2019 Brush Pickup Program: The 2019 Brush Pickup Program ends in October. The last pickup in each ward is Monday, October 21 - Ward 3; and Monday, October 28 - Ward 4.
Sidewalk Repairs: Repairs will be conducted the week of October 21st through October 25th for the following properties:
421 E. Church Street
608 N. Castle Street
407 N. Ash Street
119 N. Elm Street
115 N. DeKalb Street
425 S. Dayton Street
504 N. Castle Street
1020 N. Castle Street
210 N. Lafayette Street
204 N. Elm Street
215 N. DeKalb Street
Metronet: The cable coils are scheduled to be removed by mid-November.
2019 Leaf Vacuuming: The tentative schedule will begin November 4 – November 27 depending on the fall foliage. Updates will be forthcoming.
2019 Subbasins A & E Sanitary Sewer Evaluation Survey: Presentation of the sanitary sewer system smoke testing and manhole inspection results is scheduled for Monday, November 4, 2019 at the Committee-As-A-Whole meeting.
2019 Gletty Road Cleanup Project: Council will be awarding the contract for soil removal at next week's Regular Council Meeting.
2019 Little Rock Creek Watershed Plan: Updated information will be forthcoming in a few weeks.
Chief Bianchi reported that the cost to update the RMS (Records Management System) with over 50,000 names from the PIPS Software was $78,000 with only a guarantee rate of 25% in accuracy. In an attempt to have the names transferred to the newer system before the PIPS software crashes, Chief Bianchi suggested that Wendy Flowers and Lori Johnson manually enter the names utilizing overtime hours. Figured at 6 hours a week each starting October 27, 2019 through April 30, 2019, the cost in total overtime hours would be $13,557.78. Council asked if there was an alternative to input the information using temporary help, Chief Bianchi said the information is confidential, and that only Wendy and Lori are familiar with both systems.
EMA Ciciora: No report
Alderwoman Chiemlewski: No repor
Alderman Dell: No report
Alderman Kelleher: No report
Alderwoman Killey advised that the next finance committee meeting will be held on Monday, October 28th, 2019. She also submitted a proposal to the Council from Gary Augustine in the amount of $11,400.00 for continued interior painting at the Opera House.
Alderman Kreinbrink inquired if the City is able to extract the City's sales tax receipt specific to Gjovik Ford. By doing so, the Council will be better able to understand the financial impact once Gjovik Ford relocates to Plano. Alderman Redden responded saying the loss of sales tax is roughly $250,000 annually but offered to obtain current numbers.
Alderman Kreinbrink suggested that the City start preparing the 2020-2021 annual budget concentrating on long term planning, where to cut costs, and proposed capital improvements.
Alderman Redden reported that next week he will have information regarding the online auction for the old squad cars and police vehicles.
Alderman Robinson advised that the agreement with DeKalb County for dispatching will be placed on the agenda for passage.
Alderman Surratt: reported that a business on Main Street is experiencing parking lot issues, such as potholes wrecking vehicles. The property owner wants to make the necessary repairs, but is not receiving cooperation by the City claiming the blacktop resurfacing and restriping is too restrictive and costly. Mayor Robinson said it is the Engineering Department's to enforce the rules and regulations including Federal and State. The City is attempting to streamline how these matters are handled, but the problem is many businesses resurfaced and restriped their parking lots this summer without the City's knowledge and are now non-compliant with ADA (Americans with Disabilities Act) regulations.
New Business: None
Audience Comments: WSPY Reporter Jim Wyman asked where the parking lot reported by Alderman Surratt is located. Response was parking lot is adjacent to Art's Super Mart. Mr. Wyman inquired why there are no sidewalks on W. Pleasant Avenue and W. Knights Road. Response was this area was subdivided in the 1960's and no provisions for sidewalks were made by the developer. Mr. Wyman also asked which dispatching entity was cheaper, KenCom or DeKalb County. Response was final numbers were not yet available to make that determination.
Executive Session:
Motion made by Alderman Kelleher and seconded by Alderman Surratt to go into executive session at 8:46 PM, pursuant to Section 2(c)(5) "The purchase or lease of real property for the use of the public body". Aye: Aldermen Chmielewski, Dell, Kelleher, Killey, Kreinbrink, Redden, Robinson & Surratt Nay:0 Motion carried 8:0
It was noted that no action would be taken resulting from the Executive Session.
Motion to return from Executive Session: Motion made by Alderman Redden and seconded by Alderman Surratt return to regular session at 8:19 PM. Motion carried unanimously by voice vote.
Adjournment: There being no further business to come before the Council, motion made by Alderman Redden and seconded by Alderman Kelleher to adjourn the Regular Council meeting at 8:19 PM. Motion carried unanimously by viva voce vote.
http://www.sandwich.il.us/MINUTES/cw102119.pdf