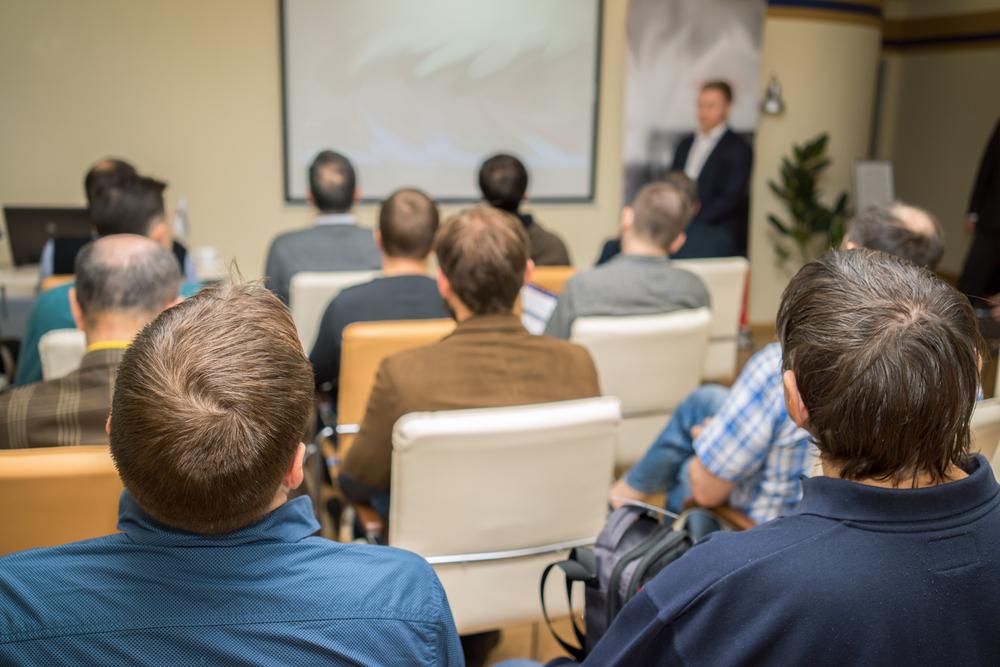 City of Sandwich Committee of the Whole met Nov. 4.
Here is the minutes provided by the committee:
Mayor Robinson called the Committee-of-the-Whole Council Meeting to order at 7:00 PM
Roll call was taken:
Present: Mayor Robinson, City Clerk Ii, Aldermen Chmielewski, Dell, Kelleher, Killey, Kreinbrink, Redden & Surratt
Also present: Attorney Harrill, Department of Public Works / City Engineer Horak.
City Treasurer Webber, Chief Bianchi & EMA Director Ciciora
Mayor Robinson:
2019 Subbasins A & E Sanitary Sewer Evaluation Survey: Jeff Freeman, representing Engineering Enterprises, gave a presentation of the sanitary sewer system smoke testing and manhole inspection results from July's testing. Results from manhole inspections disclosed poor installation, leaking or damaged cinder block walls and root intrusions. 28 manholes were deemed in severe condition, 52 reported as moderate, and 26 manholes were considered in fair condition. These manholes were centralized in the older part of town.
Smoking testing resulted in a dozen city-owned defects considered "moderate" in the 500 block of E. Arnold Street. Also approximately ten defects were found on private property that included, but not limited to, sump pumps tied into the sanitary sewer system, missing cleanout lids, and downspout tie- ins. Defects on private property will be the responsibility of the homeowner to correct. Smoke testing was also limited to the older section of town.
Cost for the manhole rehabilitation priorities will be $427,000.00, and the cost for the sanitary sewer rehabilitations will be $6,496.00 for a total cost of $433,996.00. If the City were to conduct a city-wide repair, the estimated cost will be $7-8 million.
Continued Discussion on the Retail Sale of Cannabis: There were no comments from the audience. Mayor Rich Robinson said the Council will hold two more discussions before making a final decision. Resident Janelle Wilson submitted a petition of 160 signatures that favored approving the sale of cannabis citing the need for additional tax revenue. Alderman Redden expressed concern if the City risks losing federal funding if cannabis sales are allowed. Response from the City Attorney was no, but an employee would lose their job if tested positive for cannabis.
Executive Session: Mayor Robinson called for Executive Session at the end of the meeting under 5 ILCS 120/2(c)(11) for pending litigation.
Foster, Buick, Conklin & Lundgren, LLC: Attorney Harrill said her office will be preparing in December the necessary ordinances pertaining to the sale of cannabis and updating the Municipal Code regarding enforcement.
City Clerk Ii shared her experience at the annual MCI (Municipal Clerks of Illinois) Institute held the week of October 14th in Springfield. Problems facing communities included underfunded fire & police pensions, empty store fronts and lack of leadership. Regarding cannabis, she learned that DeKalb County has one license available for a medical dispensary, and no applications have been submitted. Municipalities can decide whether to allow the sale of cannabis, but there is no guarantee the State will approve a site in the community. Because marijuana is illegal on the Federal level, employees where federal money is utilized can be terminated upon a failed drug test for marijuana, or risk losing federal funding.
Emphasis was placed on the 2020 Census for April 1st. The census will be conducted online leaving critics to say the census will be doomed. A municipality will lose $1,800 for each uncounted resident, and the risk is great that Illinois will lose two congressional seats. Undercounted demographics include apartment complexes, language barrier, elderly, people with disabilities, lack of trust in the government, and no computer availability. Clerk Ii stressed the importance of promoting the upcoming census with the assistance of businesses, churches, and social organizations.
City Treasurer Webber: A 5-year CD (Certificate of Deposit) matured on October 30th and was rolled over for another 5 years at 1.25%. Estimated earned interest will be $26,182.00. A Certificate of Deposit will mature every six months under the City's ladder investment plan.
Director of Public Works / City Engineer Horak
2019 Leaf Vacuuming Program: Due to the recent snow, Public Works will slightly adjust the leaf vacuuming schedule as follows.
a. Monday, November 4th: Ward 1 (except Sandhurst)
b. Tuesday, November 5th: Ward 2 (except Fairwinds)
c. Wednesday, November 6th: Ward 3
d. Thursday, November 7th: Ward 4
e. Friday, November 8th: Sandhurst and Fairwinds
Chief Bianchi: In his absence, Sergeant Eisenberg was present. No report.EMA Ciciora: No report
Alderwoman Chiemlewski: No report
Alderman Dell: No report
Alderman Kelleher suggested that the City consider picking up brush debris from the snowstorm on October 31st. The City's brush pickup program ended in October.
Alderwoman Killey advised that the finance committee meeting will be held following the COW meeting after a short break.
Alderman Kreinbrink: No report
Alderman Redden explained that City Hall experienced numerous air conditioning problems this summer that were not properly addressed. Now, City Hall has been experiencing no heat for over 2 weeks although repairs are scheduled for Wednesday, November 6th. He cautioned the Council that AC units and furnace replacement(s) will be addressed at budget time. Mayor Robinson said he felt the problem might be a thermostat issue with the programing. He noted that the it was 61 degrees in the offices over the weekend.
Alderman Robinson reported that Matt Schwickerath has requested a rollover of 64.75 hours of unused vacation time. No action was required by the Council. He also asked the Council for a volunteer to sit on the Southwest Fox Valley Cable & Telecommunications Consortium board that meets every second Tuesday.
Alderman Surratt: reported that natural swales located near the Hall Street Pump Station have been causing flooding issues for years for residents adjacent to the property. He also said that Triangle Trailer Park experiences heavy flooding.
New Business: None
Audience Comments: WSPY Reporter Jim Wyman and resident Doug Grief questioned if there is a sidewalk repair plan in place. Engineer Horak explained that the City was relying on grant money from the "Safe Route to Schools" program to address sidewalk issues around Woodbury School. The City did not receive any grant money. A list of sidewalks needing replacement is being compiled along with necessary criteria to be present to the Council for determination how money should be allocated for the project.
Executive Session:
Motion made by Alderman Kelleher and seconded by Alderman Surratt to go into executive session at 8:30 PM, pursuant to Section 2(c)(11) "Litigation, when an action against, affecting or on behalf of the particular public body has been filed and is pending before a court or administrative tribunal, or when the public body finds that an action is probable or imminent". Aye: Aldermen Chmielewski, Dell, Kelleher, Killey, Kreinbrink, Redden, Robinson & Surratt Nay:0 Motion carried 8:0
It was noted that no action would be taken resulting from the Executive Session.
Motion to return from Executive Session: Motion made by Alderman Redden and seconded by Alderman Kelleher return to regular session at 9:06 PM. Motion carried unanimously by voice vote.
Adjournment: There being no further business to come before the Council, motion made by Alderman Redden and seconded by Alderman Kelleher to adjourn the Committee-of-the- Whole Council meeting at 9:06 PM. Motion carried unanimously by viva voce vote.
http://www.sandwich.il.us/MINUTES/cw110419.pdf