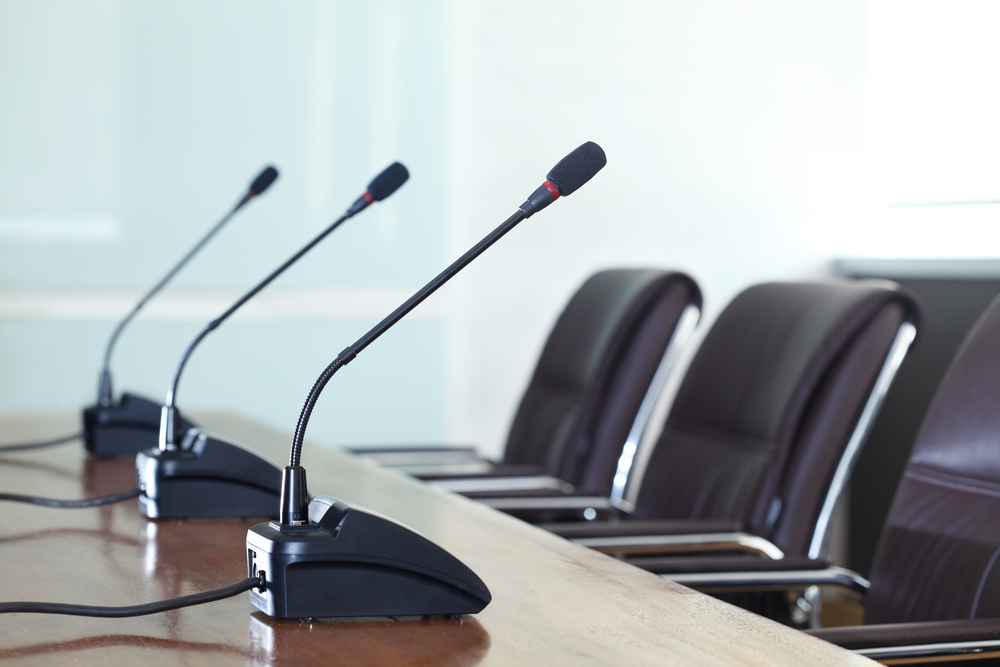 City of Sandwich City Council met Nov. 25.
Here is the minutes provided by the council:
Call to Order
Pledge of Allegiance
Roll Call:
Audience Comments: In order to maintain a more concise and accurate permanent record, kindly complete a public comment form on the table by the entrance and leave in tray
Consent Agenda: Motion to adopt the Consent Agenda as a whole. (All matters listed are considered to be routine by the City Council and will be enacted by one motion. If discussion is desired, that item will be removed from the Consent Agenda and considered separately).
a. Approval of COW Minutes of November 11, 2019
b. Approval of Regular Council Meeting Minutes of November 18, 2019
c. Approval of November bills totaling $ 95,772.83
d. Approval of 2020 Holiday Schedule
e. Approval of 2020 Meeting Schedules
f. Ordinance 2019-15 entitled "An Ordinance Amending Chapter 50, Offenses and Miscellaneous Provisions, Article VI, Controlled Substances, of the Sandwich City Code". Said Ordinance amends language in the Municipal Code that will update the use of cannabis in accordance with State law effective January 1, 2020
g. Resolution 19-13 entitled "A Resolution Amending the Property Tax Abatement Qualifying Criteria and Definitions in the DeKalb County Enterprise Zone – City of Sandwich".
Items to be Removed from the Consent Agenda
Mayor:
(1) Ordinance 2019-16 entitled "An Ordinance Amending the Municipal Code of the City of Sandwich by the Addition of Article VI of Chapter 22 Businesses Prohibiting Cannabis Business Establishments" presented for first reading. Council may waive first reading and make a motion for passage. Ordinance prohibits the sale of cannabis including, but not limited to, business establishment, cultivation and dispensing.
(2) Ordinance 2019-17 entitled "An Ordinance Amending Chapter 6, Alcoholic Beverages, Article I, In General, Section 5, Hours of Sale of the Sandwich City Code" presented for first reading. Council may waive first reading and make a motion for passage. Ordinance amends the Municipal Code by changing the sale to no sale of alcoholic liquor between the hours of 1 AM – 6 AM daily. Additionally, establishments selling alcohol are allowed to be open Christmas Eve, Christmas Day and Easter.
(3) Ordinance 2019-18 entitled "Ordinance Abating the Tax Heretofore Levied for 2019 to Pay the Debt Service on a Portion of $5,600,000 General Obligation Waterworks Refunding Bonds Alternate Revenue Source) of the City of Sandwich, DeKalb and Kendall Counties, Illinois" presented for first reading. The City has sufficient funds to pay the principal and interest on the bond and directs that the respective Counties abate taxes for said bond issue.
(4) Wes Levy / Lauterbach & Amen – Discussion on proposed tax levy to be filed by December 31, 2019
(5) Reminder – City Hall will be closed on Thursday & Friday (November 28-29, 2019)
Foster, Buick, Conklin & Lundgren Law Group: City Clerk:
City Treasurer:
Director of Public Works Engineer Horak:
(1) 2019 Leaf Vacuuming Program: For the week of Thanksgiving, please have all leaves out by 7:00 am on Monday, November 25, 2019 for all wards (including Sandhurst and Fairwinds). The City crew will make one pass in each area in order to complete the entire City by Wednesday.
(2) A Zoning Board of Appeals regular meeting is scheduled for Tuesday, November 26, 2019 at 6:30 pm in the City Hall Annex, 128 E. Railroad Street, Sandwich, IL 60548.
a. ZBA 2019-02 (400 N. Reimann): The applicant John Ferrario owner of C. Skye Enterprises LLC, requests a variance to allow an eight-foot tall fence to be installed in a front yard of an M-2 Zoning District.
Chief Bianchi:
EMA:
Alderwoman Chmielewski:
Alderman Dell:
Alderman Kelleher:
Alderwoman Killey:
Finance committee will meet immediately following the COW meeting of December 2, 2019.
Alderman Kreinbrink:
Alderman Redden:
Alderman Robinson:
Alderman Surratt:
New Business:
Adjournment:
http://www.sandwich.il.us/documents/rca112519.pdf