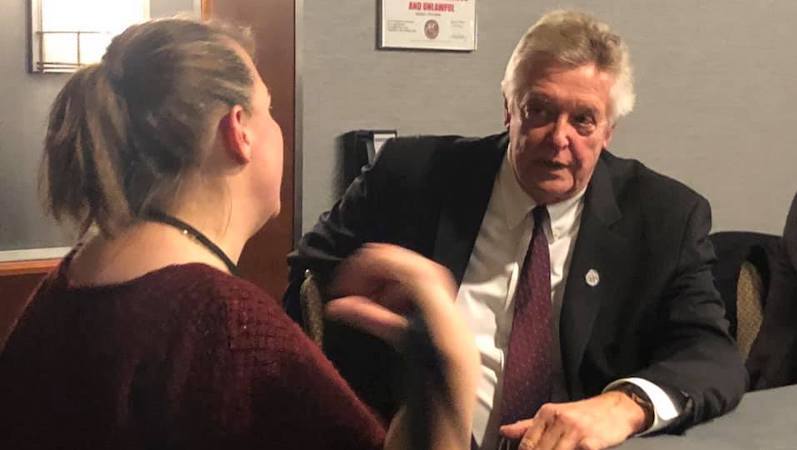 Rep. Steven Reick | Facebook
House Republicans are concerned that the Illinois Department of Corrections (IDOC) is now refusing to cooperate with federal immigration authorities, according to a recent post on Rep. Steven Reick's website.
Under the direction of Gov. J.B. Pritzker, IDOC officials are now ignoring valid detainer warrants issued by U.S. Immigration and Customs Enforcement (ICE) when releasing inmates.
"This silence from IDOC affects not only ICE but also local law enforcement," the statement on Reick's site said.
Until recently, the IDOC has cooperated with ICE and followed federal laws by notifying and transferring former inmates with valid detainer warrants.
Reick (R-Woodstock) represents District 63, which includes Woodstock, Ringwood, Wonder Lake, Hebron, Richmond, Alden, Lawrence, Harvard, Chemung, Hartland, Greenwood, Johnsburg, McHenry, Franklinville, Hartland, Marengo, Union, Coral, Riley and Harmony.