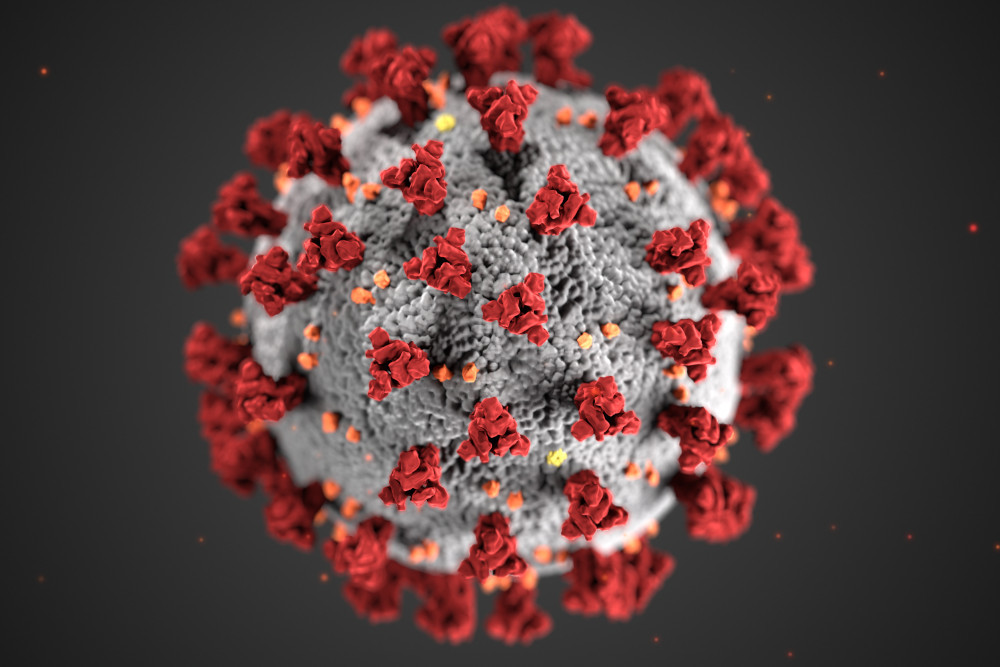 This CDC illustration shows ultrastructural morphology exhibited by coronaviruses. Note the spikes that adorn the outer surface of the virus, which impart the look of a corona surrounding the virion, when viewed electron microscopically. | Alissa Eckert and Dan Higgins/CDC
Sandwich Fire Department issued the following announcement on March 23.
TOS COVID 19 update:
The Town of Sandwich COVID – 19 Command Team welcomes Governor Baker's March 23, 2020 Executive Order advising all non-essential personnel to Stay at Home. This state-wide emergency directive reinforces our ongoing community effort to slow the spread of the coronavirus.
We are grateful for your commitment to take these critical and necessary steps to slow the spread of the virus in Sandwich.
Even with social distancing efforts widely adopted, the Town now has six (6) confirmed cases of COVID 19 in our community. One of the six (6) confirmed cases is an employee of the Town of Sandwich. This employee has limited contact with the public. All direct contacts for each case in the Town of Sandwich have been notified.
We expect that this virus will continue to appear throughout the region and in our community. Your commitment to Stay at Home is essential to our capacity to sustain response to the virus in the days that lie ahead.
Town services will remain in Modified Operational Status for the remainder of the day. Effective Tuesday, March 24, 2020 only workers required to support a strong response to COVID-19 will report for duty. Public Safety operations continue 24/7operations. We recognize that you will be facing challenges in the days and weeks ahead. In support of ongoing basic services we will continue working remotely as much as possible.
Your can help slow the spread of this virus. Please Stay at Home, if you must go out keep your social distance. Routine handwashing is essential. Make every effort to sustain your personal health; eat healthy food, get outside for fresh air and try to get a good night's sleep. We encourage independent outdoor activity however, you must sustain social distance and avoid common contacts. Our team has observed group activities, such as recreational basketball, throughout the community. To avoid more drastic response such as closure of recreational areas we ask that you strongly discourage teens and others from close personal contact and shared tools – like a basketball!
We will continue to update you regularly.
Original source can be found here.
Source: Sandwich Fire Department