Illinois state Rep. Jeff Keicher (R-Sycamore)
Illinois state Rep. Jeff Keicher (R-Sycamore) recently joined Gov. J.B. Pritzker in touting the passage of a bill designed to increase investment returns of police and fire pension systems through consolidation.
In all, Senate Bill 1300 will combine the resources of at least 649 suburban and downstate police and fire pension systems.
"This was a true bipartisan effort that was decades in the making," Keicher recently said in a press release. "I spent time this spring learning from a longtime champion of this idea, Rep. Mark Batinick (R-Plainfield), about the benefits to all parties on this concept. After years of inaction and bills that didn't gain traction in prior General Assemblies, the bipartisan Pension Consolidation Feasibility Task Force brought forward a solid recommendation that these systems be consolidated."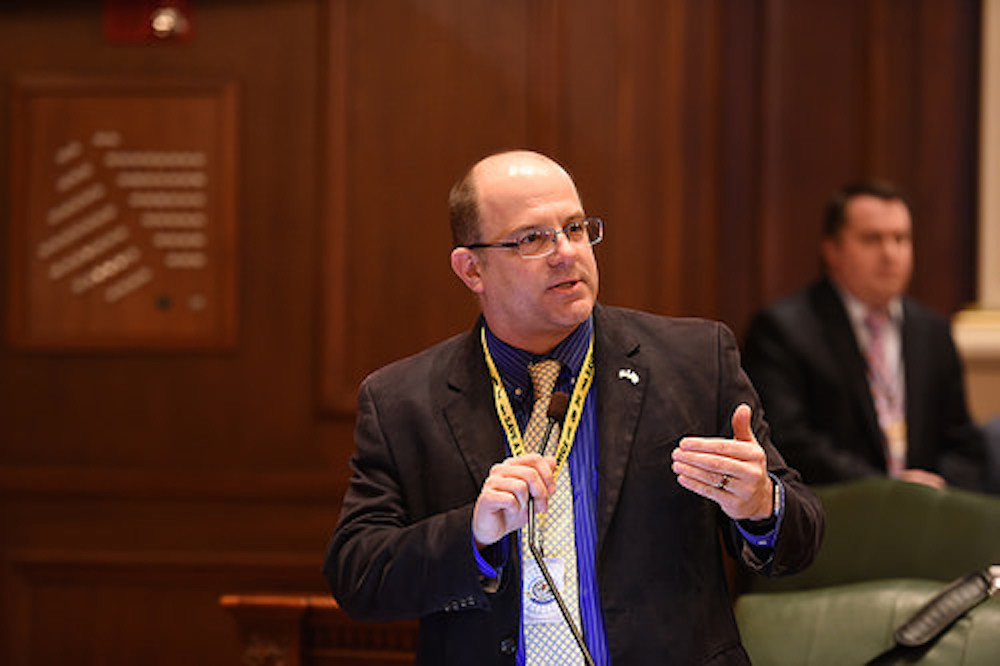 Illinois state Rep. Mark Batinick (R-Plainfield)
With the task force projecting revenue increases of up to $2.5 billion on investment returns over the next five years, the measure garnered more than 100 votes of support in the final House vote. Current data suggests that downstate and suburban police and fire pension funds are now underfunded by as much as $11 billion.
"With 649 separate pension funds, Illinois has the second-highest number of pension plans of any state in the country," Keicher said. "When held and managed separately, these funds earn significantly lower investment returns than larger pension plans. While there remains much more work to be done, today's bill signing represents a great step forward in addressing the state's pension crisis. Today was a win for the Illinois taxpayer."
Now in his second year of serving the 70th District, Keicher sits on the House's Appropriations-Higher Education, Elementary Second Education, School Curriculum Policies and Higher Education committees. His 70th District includes parts of DeKalb County and all of Kane and Boone counties.