W. W. Woodbury Elementary School post test results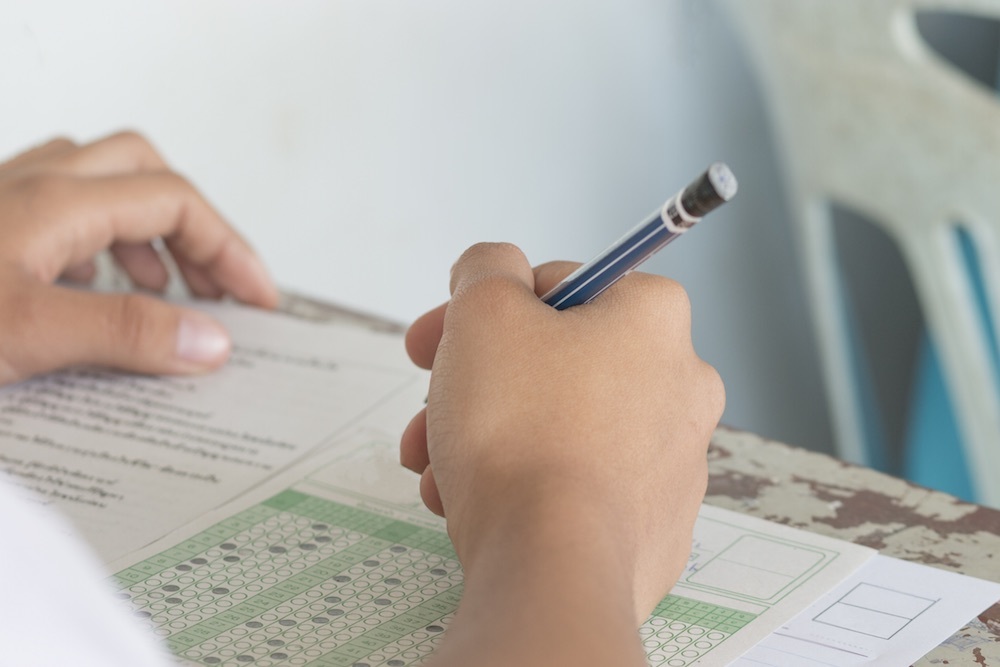 W. W. Woodbury Elementary School's 2016 standardized test scores increased compared to scores from 2015, according to a report recently released by the Illinois State Board of Education (ISBE).
The ISBE said 57.9 percent of W. W. Woodbury Elementary School students taking the Partnership for Assessment of Readiness for College and Careers (PARCC) exam in 2016 passed, in comparison to the 32.6 percent passage rate in 2015.
Meanwhile, the school posted an average spending rate of $10,811 per pupil, below the state's average of $12,821.
The PARCC test is a state-mandated exam used to assess the school and student performance in several states nationwide.
The following table lists passage rates of area elementary schools.
Lynn G. Haskin Elementary School
58.7%
W. W. Woodbury Elementary School
57.9%
Hinckley-Big Rock Elementary School
56.7%
North Grove Elementary School
52.9%
North Elementary School
49.2%
West Elementary School
39.6%
South Prairie Elementary School
39.5%
Southeast Elementary School
39.5%
Genoa Elementary School
36.9%
Prairie View Elementary School
33.4%
Littlejohn Elementary School
31.0%
Lincoln Elementary School
29.9%
Clinton Rosette Middle School
28.0%
Founders Elementary School
24.4%
Jefferson Elementary School
22.3%
Gwendolyn Brooks Elementary School
19.5%
Get notified the next time we write about any of these organizations
Organizations in this Story
650 N. First St.
Dekalb, IL - 60115
245 W Exchange St Ste 4
Sycamore, IL - 60178
821 S. Seventh St.
Dekalb, IL - 60115
980 Park Ave
Genoa, IL - 60135
422 S. Wells St.
Sandwich, IL - 60548
700 E Lincoln Ave
Hinckley, IL - 60520
211 McCormick Drive
Dekalb, IL - 60115
245 W Exchange St Ste 4
Sycamore, IL - 60178
220 E. Sunset Place
Dekalb, IL - 60115
1121 School St.
Dekalb, IL - 60115
720 S. Wells St.
Sandwich, IL - 60548
245 W Exchange St
Sycamore, IL - 60178
245 W Exchange St
Sycamore, IL - 60178
720 S Wells St
Sandwich, IL - 60548
245 W Exchange St
Sycamore, IL - 60178
245 W Exchange St
Sycamore, IL - 60178
245 W Exchange St
Sycamore, IL - 60178
More News